Create an account
for your automotive
automotive
business
on Keybe
to become
part
of the new
generation
of digital
sellers
Select the daily
contacts package

2

Create your account

3

Invite your teams

4

Check your email

5

Connect the chats

6

Configure the catalog

7

Create your first
contact

8

Send your first
WhatsApp

9

Explore more
configuration options

10
First
Go to keybe.ai and select the Daily Contacts package that matches the traffic your company receives. You can find the packages under Pricing.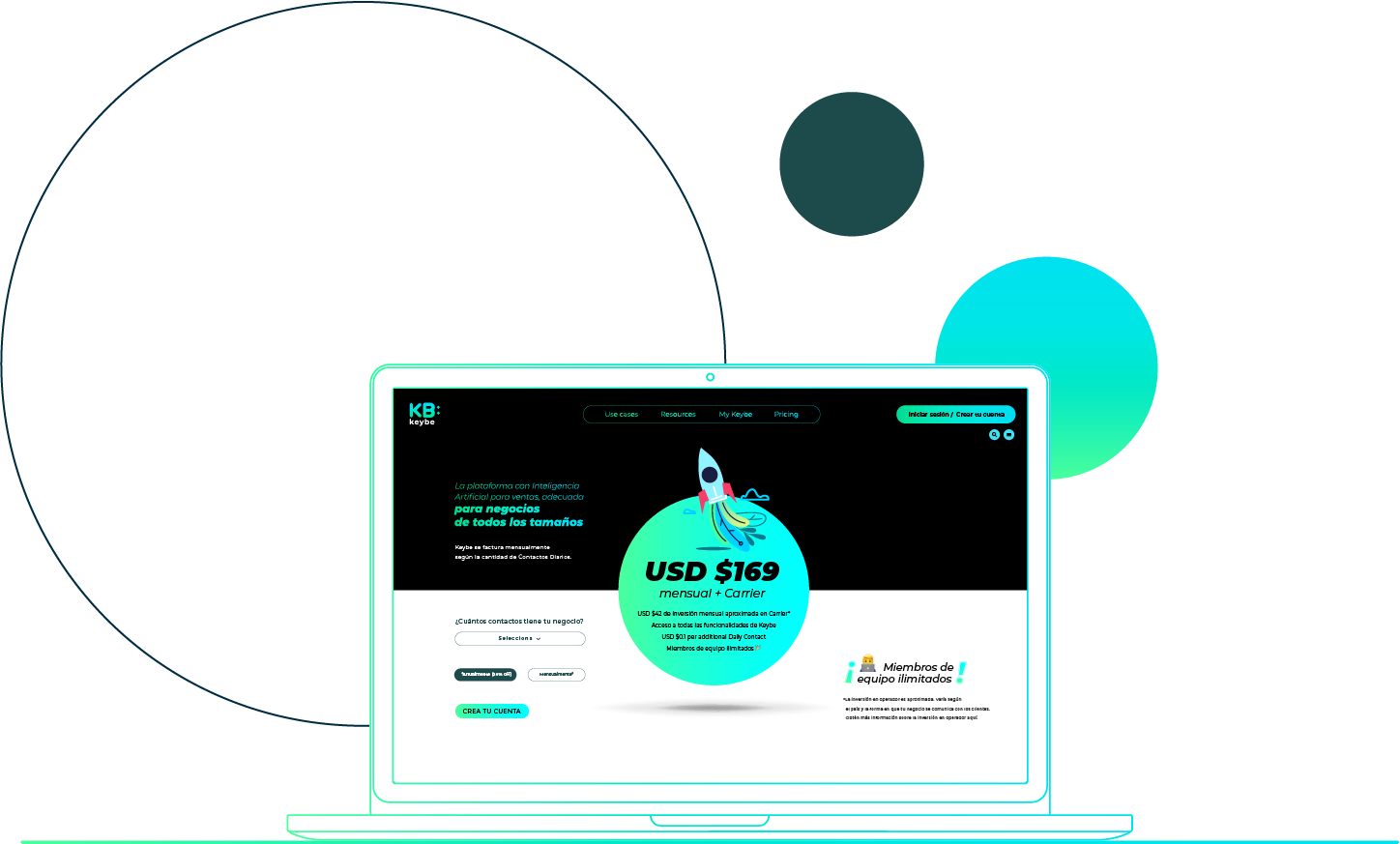 keybe.ai
Second
Complete the necessary information to create your company account.
Your first name
Your last name
Your email
Your mobile phone number
Your company's
name
The industry your company belongs to (Automotive in your case)
The approximate number of contacts your company has per day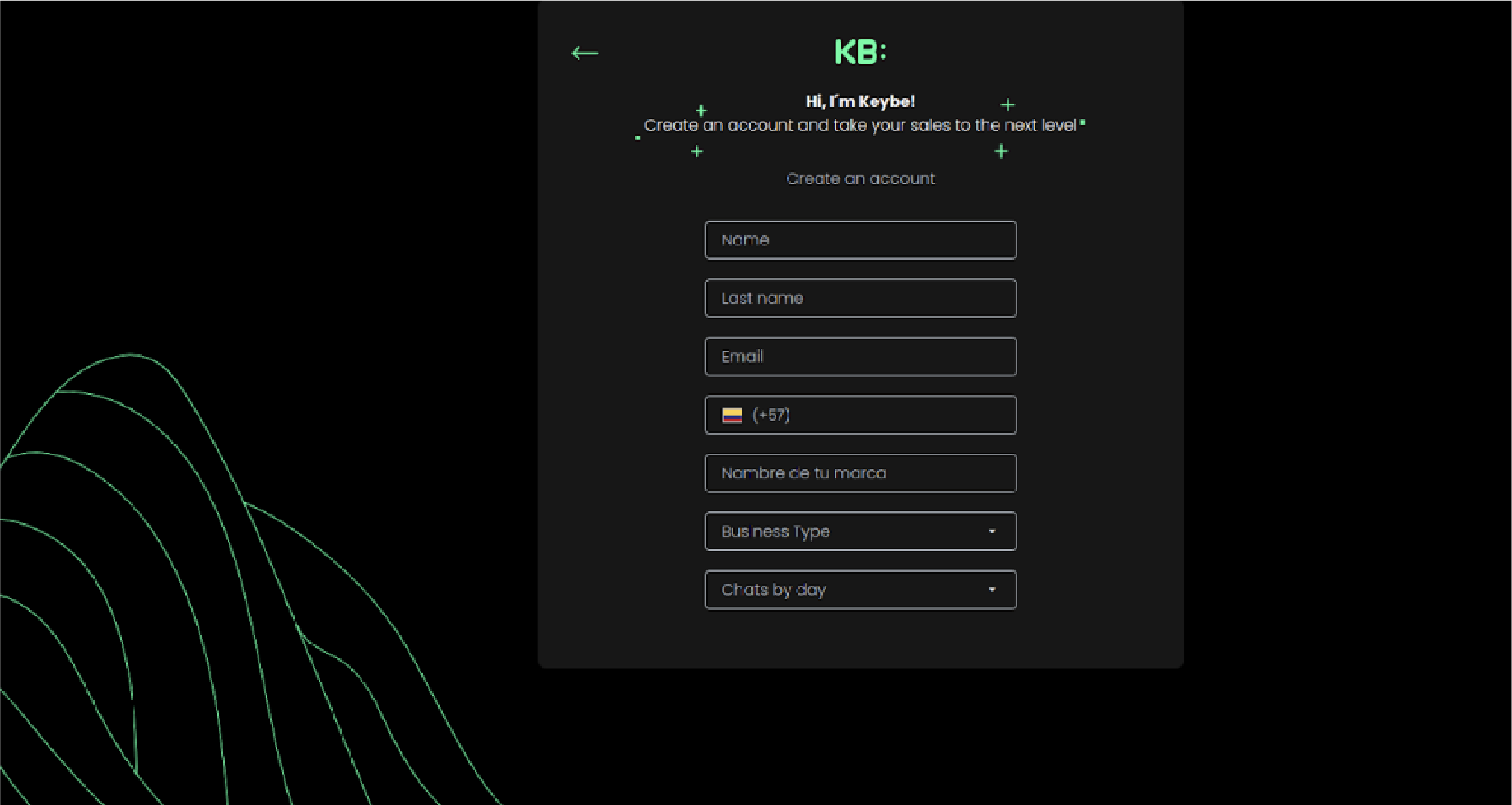 keybe.ai
Third
After a few seconds, you will be in Keybe with your account already created. The first task you must complete is to invite the members of your teams.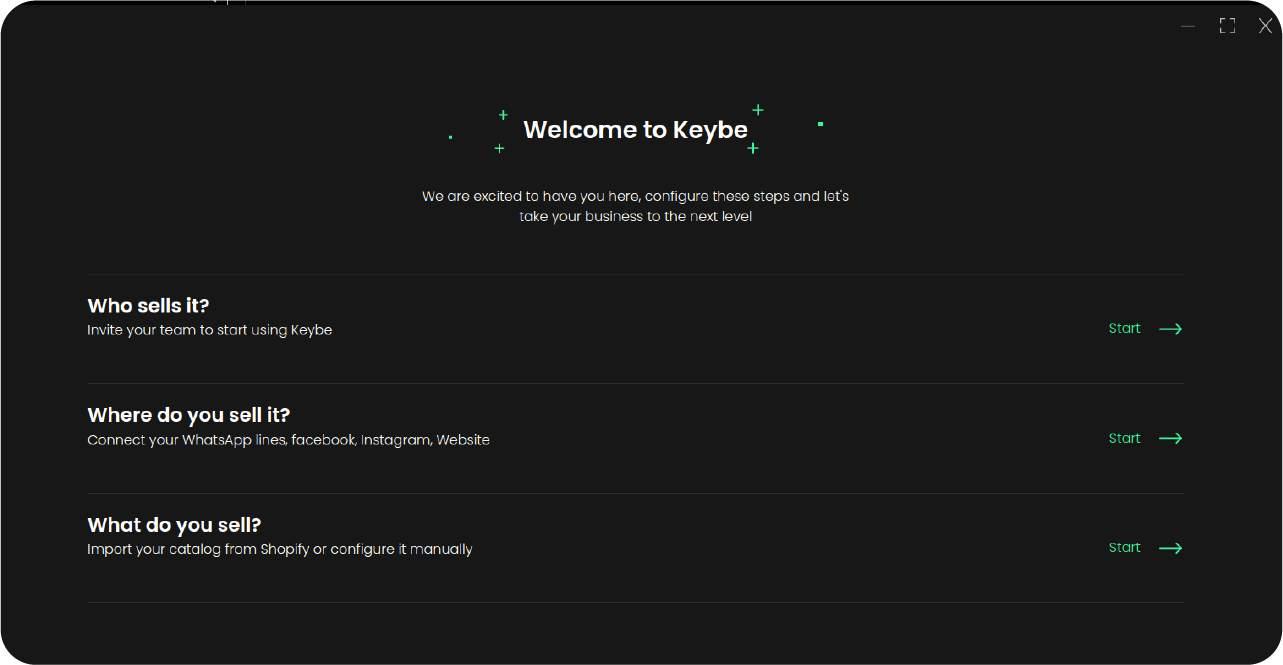 keybe.ai
Fourth
Check the email you provided during registration. We have sent information that will surely help you in these first few days.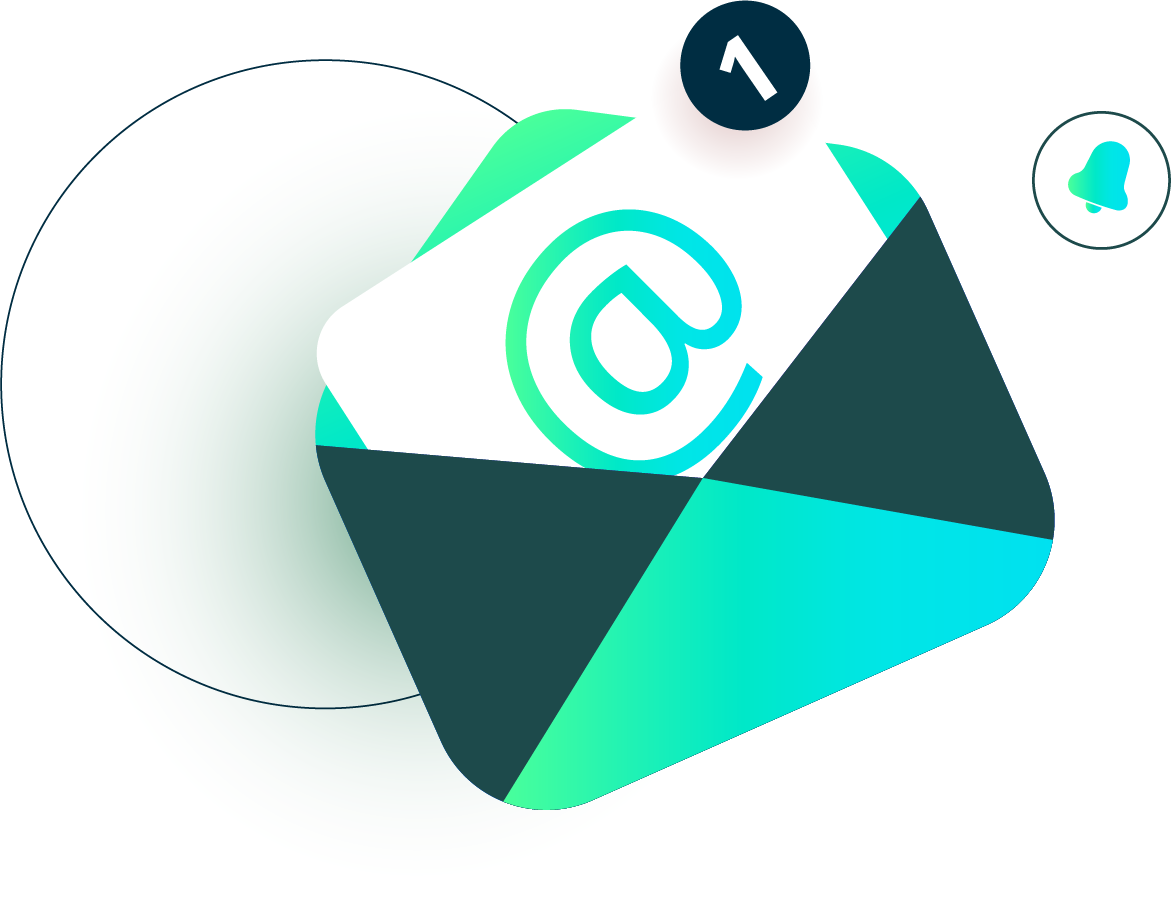 keybe.ai
Fifth
The second task you need to complete is to connect the channels through which your brand chats. It is necessary to be logged into the account you want to connect. Select the social media platform you want to start with and follow the on-screen instructions.
keybe.ai
Sixth
The third task that will take your company to the next level is creating the catalog of vehicles, motorcycles or parts you offer. You can connect it with the one you have in your Shopify store or create it manually.
keybe.ai
Seventh
Create your first contact.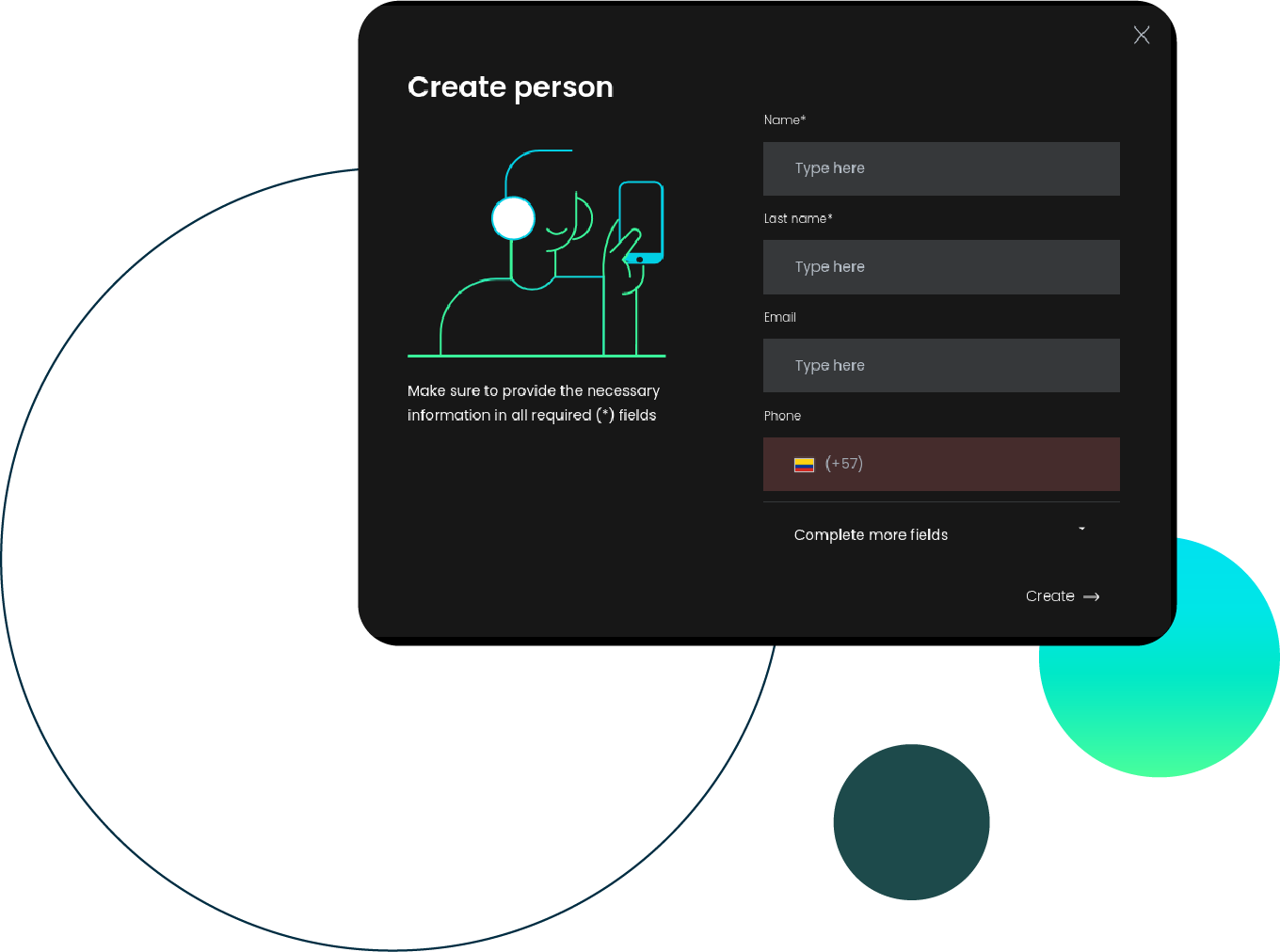 keybe.ai
Eighth
Send your first WhatsApp message.
keybe.ai
Ninth
Discover the Configuration options for your account:
keybe.ai
Ninth
Team Management: Manage, invite, or remove members of your teams.
Company Information: Manage the information of your beauty products company.
Connect Channels: Connect your company's social media, WhatsApp Business, and Web Chat.
Catalog: All the products/services of your company connected with Keybe.
Schedule: Set the working hours for your company's customer service.
Auto Assign: Define the rules for automatic conversation assignment in your company.
keybe.ai
Ninth
End and Reassign: Manage the timing for closing or reassigning unanswered conversations to other team members.
Conversation Tags: Manage the tags assigned to a conversation when it ends, such as "completed sale," "question resolved," "customer unresponsive," and more.
Quick Responses: Manage pre-defined quick responses in text, PDF, image, or video formats.
Web Widget: Configure visual aspects of the chat widget for your company's website.
Keybe AI: Configure advanced Artificial Intelligence options for your company's account:
Real-time Sentiment Analysis.
Context-aware Response Suggestions based on chat and previous messages.
keybe.ai
Ninth
Contact Status: Manage the different statuses for individuals interacting with your company, such as "Interested Person," "Frequent Customer," "Lost Customer."
Roles: Manage the roles of people in your company's database, such as "Supplier," "Customer."
Task Types: Manage different types of tasks you create in Keybe.
Custom Fields: Configure and manage information fields for individuals related to your company, such as "license plate" "City" "last inspection date" "next maintenance date" "Gender".
keybe.ai
Together
We Will
Make It
Possible
keybe.ai